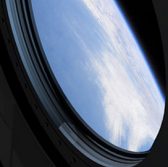 NASA's space technology mission directorate seeks early-stage technology proposals from academic institutions that can support the agency's human exploration and solar system research goals in the long term.
The space agency said Wednesday the Early Stage Innovations program will fund research projects in specific areas of interest to the country's space program including advanced coating technology, cross-cutting technologies, lightweight multifunctional lattice materials and relative navigation algorithms and sensors.
Other areas of interest include the extraction of water from hard extraterrestrial soils, predictive models of thermal protection material thermostructural behavior and non-equilibrium thermodynamic models of additive manufacturing alloy processing.
The National Research Council teamed up with NASA to identify the priority topic areas for early stage development.
STMD's Space Technology Research Grants program oversees the Early Stage Innovations grants which will be used to develop future science and space exploration technologies for NASA, other government agencies and the commercial space sector.
NASA looks to select 10 to 12 proposals and award grants each worth up to $500,000 for research and development work to be performed within the next three years.
Interested parties may submit proposals until June 30, the space agency noted.