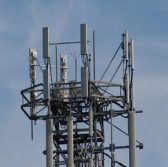 The First Responder Network Authority and AT&T have begun to develop state plans and an online portal to transmit such plans to states and U.S. territories under a 25-year public-private partnership to launch a national public safety broadband network for first responders.
FirstNet CEO Mike Poth said Monday AT&T and the agency have started to discuss the central network architecture and expect to deliver the draft state plans to governors by June.
The state plans seek to facilitate the deployment of a radio access network in each state.
Poth noted that FirstNet and AT&T also aim to gather all single points of contact in each state to discuss the data to be shared via the online portal.
The partnership also expects to make pre-emption services available to first responders through all AT&T LTE bands across the country by the end of 2017 while FirstNet works to field Band 14, he said.
AT&T also announced plans to free up 40 megahertz of commercial spectrum in addition to 20 MHz spectrum offered by FirstNet.
Poth announced the developments a month after FirstNet awarded AT&T a potential $6.5 billion contract to deploy the national public safety broadband network through the public-private partnership.