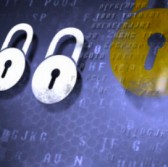 Some executives at Dell Technologies' RSA subsidiary, Symantec and Palo Alto Networks have expressed their support for President Donald Trump's draft cybersecurity executive order, MeriTalk reported Thursday.
Morgan Lynch writes Jeff Greene, senior director of global government affairs and policy at Symantec, said that the draft indicates Trump plans to build on the Obama administration's cybersecurity efforts.
Greene added that the draft order's move to hold agency leaders accountable for their agency's cybersecurity posture will be "effective," according to the report.
Stephen Ellis, marketing leader for RSA's public sector business, told MeriTalk that the order should include topics that will remain relevant when future cyber threats emerge.
Ellis said he believes the White House should establish flexible policies and incorporate industry goals and expertise.
Ryan Gillis, vice president of cybersecurity strategy and global policy at Palo Alto Networks, said the company supports the order's focus on cybersecurity risk management and the implementation of the National Institute of Standards and Technology's Cybersecurity Framework.