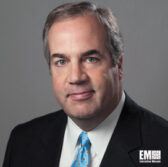 Iridium Communications CEO Matt Desch has said eight of the first 10 Iridium NEXT satellites that took off in January began to provide data and voice transmission service between March and mid-April, Spaceflight Now reported Friday.
Stephen Clark writes Desch said at a quarterly earnings call Thursday that engineers have begun to reposition the two other satellites of the first batch into orbit in an effort to replace an existing satellite communications network that became operational in the late 1990s.
"We completed the commissioning of these Iridium Next satellites about one week ahead of schedule," said Desch, an inductee into Executive Mosaic's Wash100 for 2017.
He noted that SpaceX aims to launch 40 more Iridium NEXT satellites by the end of 2017 with a plan to launch on June 29 the second batch of 10 satellites aboard a Falcon 9 rocket.
Desch said Iridium expects the delivery of the next batch of satellites from its Arizona-based factory to Vandenberg Air Force Base in California to take place in mid-May to facilitate the integration and fueling operations with the launch vehicle's multi-payload dispenser platform.
He also cited SpaceX's plans for three more satellite launches.
"With SpaceX increasing cadence on production and launch, they've also provided us launch dates for three more launches in 2017 — in August, October and December," he added.
Desch said Orbital ATK and Thales Alenia Space have produced at least 40 of the 81 planned satellites as part of a contract with Iridium, the report added.