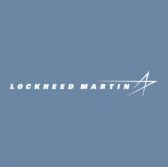 Lockheed Martin's Canadian arm has secured a contract to update the combat management system and subsystems on three Type 23 frigates of the Chilean navy.
The company said Tuesday its CMS 330 system was chosen to replace the current system used on Chile's Type 23 frigates after a worldwide competitive tender process.
Rosemary Chapdelaine, vice president of rotary and mission systems at Lockheed Martin Canada, said the company looks forward to teaming up with the Chile's navy and its ASMAR shipyard to develop new technology for the service branch.
The selection of CMS 330 will mark the platform's implementation on four ship classes across three different navies.
Lockheed added its CMS 330 and combat system integration technology are used on Canada's modernized HALIFAX-class frigates.
The company also serves as the prime systems integrator for New Zealand's ANZAC frigate systems and as command-and-surveillance integrator for Canada's fleet of Arctic offshore patrol ships.