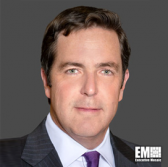 Leidos has secured a potential two-year, $43 million contract from the Space and Naval Warfare Systems Command to provide technical services in support of the U.S. Navy's intelligence infrastructure.
The follow-on contract covers technical assessment and evaluation, program definition, organization and direction support for the Distributed Common Ground System "" Navy family of systems, Leidos said Monday.
DCGS-N is designed to provide primary intelligence, surveillance, reconnaissance and targeting capacity for operational commanders during battlespace awareness and netcentric operations.
Tim Reardon, president of Leidos' defense and intelligence business, said the company has provided technical support and guidance for DCGS-N since the program was established more than 10 years ago.
Reardon added Leidos will apply integrated multi-service systems engineering approach to support interoperability between SPAWAR and the DCGS tools of other military branches.
The single-award contract contains one base year plus one option year and work will occur in South Carolina, Maryland, Virginia, California and Nevada.