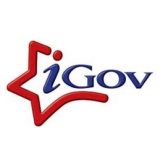 Reston, Virginia-based information technology firm iGov has conducted an operational utility assessment on its field computing device-wearable system during a digitally-aided close air support test at a Defense Department test range in Nevada.
The company said Thursday the FCD-W platform was used to transmit CAS 9-lines, Air on Station reports and other digital information to aircraft as part of the week-long test.
FCD-W is designed for use by special operations forces when they perform combat operations and works to help users connect to multiple command, control, communications, computers and intelligence devices.
The technology belongs to iGov's Tactical Local Area Network family of systems.
Greg Kaighin, TACLAN FCD-W project engineer at iGov, said the system is based on an end-user device authorized by National Information Assurance Partnership.
Kaighin added the company incorporated ATAK, mobileJECL and ATRAX supporting variable message format, Link 16, Situation Awareness Data Link and Advanced Networking Wideband Waveform applications into FCD-W.