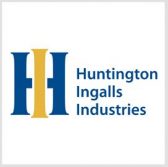 Huntington Ingalls Industries' Newport News Shipbuilding division has delivered the USS Washington submarine to the U.S. Navy after the underwater vehicle  completed a round of Board of Inspection and Survey sea trials.
The company said Friday that USS Washington, dubbed SSN 787, received the highest score among all new construction Virginia-class submarines under the Figure of Merit scoring system.
"The score is a reflection of our commitment to quality and follows in the Newport News tradition," said Matt Needy, Newport News Shipbuilding vice president of the Virginia-class submarine program and fleet services.
"We absolutely recognize our Navy"™s increasing need for mission-ready submarines, and we are committed to doing everything we can to support that demand."
The Navy said Saturday SSN 787 is the fourth of eight Virginia-class Block III submarines and the seventh of its class that Huntington Ingalls has delivered.
The service branch is scheduled to commission the submarine in Norfolk, Virginia later this year.
Virginia-class submarines are designed to conduct anti-submarine warfare, anti-surface ship warfare, irregular warfare, intelligence, surveillance and reconnaissance, mine warfare special operation forces support and strike warfare missions in the world's littoral and deep waters.
The fleet also offers five of the six maritime strategy core capacities that include deterrence, forward presence, maritime security, power projection and sea control.