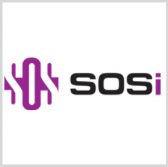 SOS International has received a five-year, $17 million contract from the General Services Administration to help manage and maintain U.S. Central Command facilities at MacDill Air Force Base in Florida and Al Udeid Air Base in Qatar.
The company said Monday it will provide asset management, billeting, emergency response planning, engineering services, help desk support, lodging management, long-range logistics and project management services under the contract.
"We look forward to supporting CENTCOM's critical operations throughout the Middle East," said Julian Setian, president and CEO of SOS International.
He added that the company aims to expand its presence in the overseas operations and maintenance market.
Frank Helmick, senior vice president of SOSi's mission solutions group will manage the CENTCOM program alongside Ken Dowd, VP of logistics support at SOSi MSG.