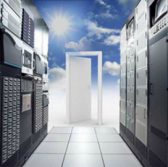 Seven companies have gained priority status to work with the Federal Risk and Authorization Management Program's Joint Authorization Board to obtain a provisional authority-to-operate for different cloud technology and service offerings.
FedRAMP said Tuesday the seven cloud service providers were selected to participate in the FedRAMP Connect initiative based on government demand for the companies' products and a set of preferential criteria.
The board received 40 business cases from vendors that sought prioritization for a P-ATO and 14 CSPs were chosen to pitch their services at the inaugural FedRAMP Connect event that was held Feb. 27.
JABÂ officials and 13 agency chief information officers and representatives evaluated the presentations and selected the final set of companies that will work with JAB.
The chosen CSPs and their cloud offerings are:
Accenture's federal services subsidiary – Accenture Insights Platform
Apptio – Apptio, Inc.
Axon – Axon Evidence.com
Box – Box Enterprise Cloud Content Collaboration Platform
Google – Google Cloud Platform
SAP National Security Services – SuccessFactors Suite for Federal
XTEC – AuthentX Cloud Service Offering
FedRAMP plans to make FedRAMP Connect a biannual event in an effort to expand the marketplace of FedRAMP-certified products and services by helping companies connect with CIOs and agency buyers.