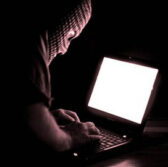 A new research report from Dimension Data has found that cyber attacks against the government sector doubled from seven percent in 2015 to 14 percent to join the financial sector as the top targets of attacks in 2016.
The NTT Group operating firm said Monday data that its partner companies compiled across a client base that spans more than 100 countries puts the retail sector down to fourth place at 11 percent from its previous top position in 2015.
"Governments all over the world are constantly under the threat of sophisticated attacks launched by rival nation-states, terrorist groups, hacktivists and cyber criminals," said Matthew Gyde, group executive for security at Dimension Data.
He noted that data from 2016 shows multiple incidents that involve insider threats.
The NTT Security 2017 Global Threat Intelligence Report indicates that geo-political factors such as the Trump administration's stance against China and North Korea, economic sanctions against Russia and Middle Eastern sentiment about Western actions in Syria could have put the government sector as a cyber attack target.
The report ranks the manufacturing sector at third place with 13 percent and also notes the increase in attacks against the financial sector from three percent in the previous year to 14 percent, Dimension Data said.