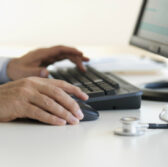 The Centers for Medicare and Medicaid Services has issued a request for information on potential contractors that can help the agency update and maintain a web-based data system that supports CMS"™ Medicare Advantage and Part D, also known as Prescription Drug, programs.
CMS said in a FedBizOpps notice posted Wednesday the Health Plan Management System works to oversee enrollment and compliance processes for private drug and health plans as well as collect and report data associated with MA and Part D initiatives.
CMS wants interested vendors to provide information on potential systems design, project management, security and auditing support as well as timeframes to deploy proposed platforms.
Potential contractors should also offer data on capabilities to oversee an email account and helpdesk for technical support, migrate HPMS application to the cloud, maintain HPMS in an enterprise data center, integrate with an identity management platform, develop content through the use of commercial-off-the-shelf tools and ways to comply with the agency"™s framework for system development lifecycle.
The agency also cited performance requirements for the HPMS program such as development of code for web applications as well as analysis and implementation of changes based on data derived from site monitoring tools.
Responses to the RFI are due June 7.