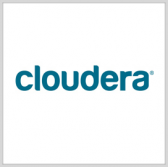 Cloudera has introduced a platform-as-a-service offering designed to help data engineers run large-scale data processing applications in a public cloud environment.
Altus works to help enterprise users accelerate the development and operation of elastic data pipelines that power data-driven applications through on-demand infrastructure, Cloudera said Wednesday.
The service is now available in most Amazon Web Services cloud regions and the initial release includes support for Apache Spark, Apache Hive on MapReduce2 and Hive on Spark.
Cloudera also seeks to help customers address cloud migration risks by providing access to familiar tools in an enterprise-grade platform service that offers common storage, metadata, security and management across multiple data engineering applications, Cloudera added.
The company said it plans to make Altus available through other public cloud platforms such as Microsoft's Azure.