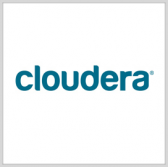 Cloudera has achieved Service Organization Control 2 Type II certification for two of the company's cloud offerings.
The company said Tuesday it received the certification after Coalfire Controls conducted an independent evaluation of Cloudera Director and Cloudera Navigator Optimizer and their compliance with the American Institute of Certified Public Accountants' Security Trust Services Principle and Criteria.
Cloudera Director works to provide cloud provisioning support, while Cloudera Navigator Optimizer is a tool that facilitates workload offload and optimization operations.
Coalfire assessed Cloudera's security controls for its two product offerings based on several areas such as communications, control monitoring, systems operations, organization and management, risk management and controls implementation and logical access controls.
The SOC 2 certification is designed to validate whether IT service providers' system offerings comply with AICPA's Security Trust Services Principle and Criteria that include system security, availability, privacy of personal data, confidentiality of data and system integrity.