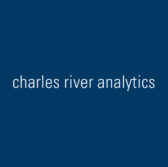 Charles River Analytics has won a four-year, $8 million contract to help the U.S. Air Force develop artificial intelligence technology for domain experts to understand why decisions were made.
The Air Force received 62 offers for the cost-plus-fixed-fee contract and obligated $1.3 million in fiscal 2016 research, development, test, and evaluation funds at the time of award, the Defense Department said Thursday.
Work will occur at Charles River's facility in Cambridge, Massachusetts, through May 3, 2021.