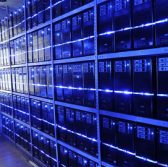 Mike Gregoire, CEO of CA Technologies, has said federal government agencies should transition from the "built-to-last" concept to the "built-to-change" approach when modernizing information technology systems in an effort to protect IT infrastructure and data from security threats.
Gregoire wrote in a Nextgov article published Thursday that the built-to-change concept seeks to help agencies reinvent capabilities and field an IT infrastructure designed to facilitate the delivery of services to citizens.
"With a $1 trillion infrastructure plan, in part using public-private partnerships, the Trump administration can take the opportunity to modernize the government IT infrastructure and bring it up to private-sector norms," he noted.
Gregoire, who is also a member of the executive council of TechNet, called on agencies to adopt software platforms that work to transform raw data into analytics in support of citizens.
He also cited how federal IT modernization efforts based on the built-to-change approach could help advance the government workforce, cybersecurity and research and development initiatives in the government.