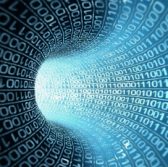 Booz Allen Hamilton and Kaggle have unveiled the winners of a global crowdsourcing competition that sought data science methods to develop lung cancer detection formulas and technologies.
The third annual Data Science Bowl drew nearly 10,000 participants who submitted  algorithms designed to help clinicians detect lung cancer, Booz Allen said Tuesday.
The National Cancer Institute provided access to a publicly-available data set of anonymized high-resolution lung scans to help participants develop algorithms during the contest.
Booz Allen noted the top three winning teams will share a $1 million prize from the Laura and John Arnold Foundation and present their respective concepts at the Nvidia-hosted GPU Technology Conference in San Jose, California.
"Reducing the false positive rate of low-dose CT scans is a critical step in improving the accuracy of CT screening of lung cancer and having a positive impact on public health," said Keyvan Farahani, program director at the National Cancer Institute.
"NCI is committed to working closely with the scientific community, the Food and Drug Administration, and other stakeholders to utilize this year's top-ranking solutions to further advance the field of lung cancer screening."
Winners of the 2017 Data Science Bowl include:
Liao Fangzhou and Zhe Li from Tsinghua University in China
Julian de Wit and Daniel Hammack, software and machine learning engineers based in the Netherlands
Team Aidence, which comprised of employees from a Netherlands-based company that applies deep learning strategies to medical image interpretation