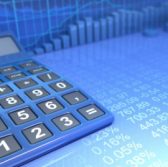 BAE Systems has selected Deloitte to succeed KPMG as the British defense contractor's auditor following a formal tender process led by BAE's audit committee.
Deloitte's proposed appointment as auditor is subject to approval by BAE shareholders at the latter's annual general meeting in May 2018, BAE said Friday.
If approved, Deloitte will serve as auditor for the financial year ending Dec. 31, 2018 and KPMG will continue to provide audit services to BAE through the end of FY 2017.
BAE decided to find a new audit services provider to comply with the European Union's Audit Regulation and Directive that was implemented last year, economia reported Monday.
The regulation requires companies to tender their audit at least once every 10 years and change their auditor at least every 20 years, the publication noted.