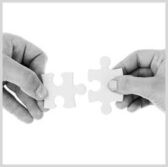 Amazon Web Services and Red Hat have collaborated to make AWS services directly accessible within the latter company's container platform.
Red Hat said Tuesday the integration is designed to give customers the capacity to build and extend enterprise applications on the Red Hat OpenShift container platform using various AWS services.
OpenShift works to help information technology operations teams create and deploy apps.
The two companies will also collaborate on development efforts to strengthen the integration between AWS and Kubernetes — a container orchestration platform that powers OpenShift.
The integrated offering will become generally available in fall, Red Hat noted.
Red Hat and AWS also aim to align their development and release dates to speed up the delivery of AWS services to users of Red Hat's Enterprise Linux operating system.