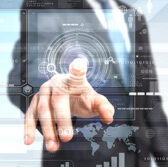 The Customs and Border Protection has chosen a team composed of AppDynamics and Govplace to help the agency implement infrastructure visibility and application performance management tools.
CBP will use the tools as part of efforts to manage the agency's digital operations and the movement of goods and travelers, Govplace said Monday.
Both companies will also work to create dashboards for CBP to view performance baselines around various parameters.
"With these deployments, AppDynamics and Govplace will help CBP meet the rising service expectations of travelers, importers and exporters in a complex global security environment," said Danny Winokur, senior vice president of customer and strategic operations at AppDynamics.
John Sobczak, sales VP at Govplace, noted the partnership also seeks to help the agency discover and monitor business transactions through the use of technology.