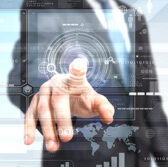 Ball Aerospace & Technologies has won a potential $13.3 million contract from the U.S. Air Force to design, develop and deliver a testbed for Hallmark software and hardware platforms.
The Defense Department said Friday that Ball Aerospace's systems engineering solutions unit will build a testbed architecture that the military branch can apply to space command-and-control tasks, implement a data repository and provide specifications for data format and application programming interfaces.
Work will occur in Fairborn, Ohio, and in Chantilly, Virginia, through Jan. 4, 2021.
The Air Force received 12 offers for the cost-plus-fixed-fee contract via a competitive procurement and obligated $2.5 million in fiscal 2016 and 2017 research, development, test and evaluation funds at the time of award.
The Defense Advanced Research Projects Agency introduced the Hallmark Software Testbed project in June 2016 with the goal to create an enterprise software architecture to assess tools designed to integrate architecture to space-domain technologies.