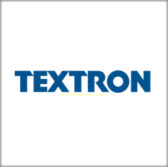 A business unit of Textron has been awarded a four-year, $60.5 million contract by the U.S. Air Force for program management and sustainment engineering services to support the T-6 Joint Primary Aircraft Training System.
The Defense Department said Friday that Textron's Beechcraft Defense business will also provide field service representatives, report deficiencies, request maintenance support under the sole-source contract.
Work also covers aircraft, engine and mechanical structural assessment, configuration and data management, diminishing manufacturing and material sources and technical manual updates.
DoD noted that the Air Force Life Cycle Management Center will obligate $9.2 million in fiscal 2017 operations and maintenance funds at the time of award.
Work will occur in Wichita, Kansas, through April 30, 2021.