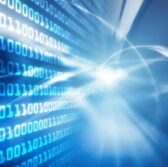 SteelCloud has received a contract from a Defense Department component to provide a security compliance automation platform to support DoD's deployment of the Windows 10 operating system.
The company said Thursday its ConfigOS platform is designed to automate compliance with the Security Technical Implementation Guide as well as support Risk Management Framework accreditation.
DoD needs to obtain RMF accreditation and STIG compliance before the department can implement the Windows 10 Secure Host Baseline, SteelCloud noted.
"The sheer size and complexity of the Windows 10 conversion within the DoD is exacerbated by moving to RMF, a new accreditation regimen," said SteelCloud President and CEO Brian Hajost.
"For many DoD organizations, automation is the only viable solution for creating, testing, and deploying STIG-compliant application baselines under the current personnel, budget, and timing constraints," Hajost added.
ConfigOS works to scan endpoint systems for STIG controls in under 60 seconds then remediate endpoints in under 90 seconds without requiring software agents.
The STIG remediation platform has been implemented in classified environments, tactical programs, disconnected labs and Amazon Web Services' commercial cloud.