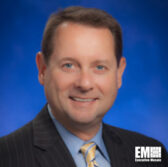 Salesforce has secured provisional authorization at Impact Level 4 from the Defense Information Systems Agency for the deployment of the company's cloud platform for the public sector.
The IL4 provisional authorization serves to enable Defense Department mission owners and contractors to use Salesforce Government Cloud to manage controlled unclassified information, the company said Tuesday.
"The aerospace and defense sectors are ripe for modernization — siloed systems and legacy technologies are hindering their ability to innovate at scale," said Dave Rey, executive vice president for public sector at Salesforce.
He added Salesforce Government Cloud will work to help the aerospace and defense industry update information technology infrastructure and address the needs of citizens and stakeholders.
Salesforce said agencies will be able to build applications, monitor and control data as well as utilize role-based security and encryption through the cloud platform.