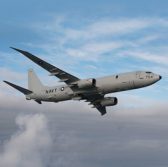 Norway's defense equipment authority has inked a deal to purchase five Boeing-built P-8A Poseidon from the U.S. for use in maritime surveillance operations of the Norwegian military, Naval Technology reported Friday.
Naval Technology quoted Ine Eriksen Soreide, Norway's defense minister, as saying the contract also covers the procurement of modern sensors, monitoring and support systems as well as anti-submarine weapons.
The State Department approved Norway's request to acquire P-8A aircraft and associated support services in December as part of a $1.75 billion foreign military sales deal with the U.S. agreement
Soreide said that P-8A will help monitor Norway's waters and offer support for allied civil and military authorities on decisionmaking tasks.
The report added that the P-8A Poseidon units will replace the country's P-3 Orion anti-submarine and maritime surveillance aircraft as well as the DA-20 Jet Falcon business jets.