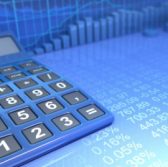 MIL Corp. will extend its financial support services to the State Department under a recompete contract awarded through a blanket purchase agreement.
The company said Monday it will continue to help the department manage applications, from the planning phase through the implementation of accounting, payroll and reporting systems.
MIL will also analyze the department's financial, budgeting and compensation systems as well as support its portfolio of integrated resource management systems.
"As we move into this next phase of our relationship with State, our team is thrilled to implement new processes within systems analysis implementation," said Dan Quesenberry, an executive vice president of MIL.
"We will dedicate our energies to tackling some of their most pressing and complex financial issues and look forward to providing the agency with innovative solutions."