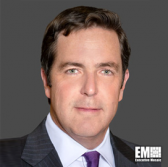 Leidos will offer global technical services and field support to the U.S. Army's tactical unmanned aircraft systems, universal ground control stations and universal ground data terminals through the company's position under a potential $900 million contract awarded earlier this month.
The company said Wednesday it will vie for contract work in the areas of non-repetitive development, analysis and corrective action, inspection, integration, investigation and testing services.
Tim Reardon, Leidos President of Defense and Intelligence, said the company seeks to apply its aviation system integration and field support experience in complex environments to help the Army employ UAS in tactical missions.
The service branch aims to to identify and integrate technology platforms for U.S. troops and allies as well as cut the risk of command stress on the country's military personnel through the contract, Leidos noted.