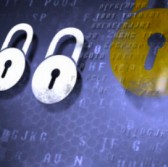 Siemens and the National Institute of Standards and Technology's National Cybersecurity Center of Excellence have collaborated to craft a cybersecurity practice guide for the energy sector.
Siemens said Tuesday the practice guide titled "Situational Awareness for Electric Utilities" suggests various methods for companies to detect and address utility anomalies, investigate events that led to the anomalies and share findings with other energy firms.
Jeff Foley, senior business development manager of Siemens' RuggedCom line of communications products designed for harsh environments, said that RuggedCom portfolio provided utilities information to help NCCoE create the practice guide.
Foley added that Siemens' RuggedCom RX1500, RX1400 and Crossbow platforms work to give utilities awareness of their environment and devices within their substations.
NCCoE also partnered with other technology vendors to gather monitoring information through commercially available, open-source products.
The practice guide seeks to demonstrate how commercially available technologies can help energy companies detect potential or actual cyber attacks against the grid, Siemens noted.