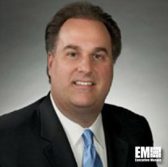 Cameron Chehreh, chief technology officer at Dell EMC's federal business, has said converged and hyper-converged technologies will become "great focal areas" for Dell EMC, FedScoop reported Wednesday.
Chehreh told the publication that software-defined networking is another information technology development that will drive Dell EMC's investment strategy.
"The last piece for us is all about the software, and taking transformational technologies, like a Pivotal Cloud Foundry, to build these 4th generation, next industrial revolution-based applications," Chehreh said.
Steve Orrin, chief technologist at Intel's federal segment, told FedScoop that access to advanced telemetry will also drive innovation and lead to a new data center model which will support disaggregated computing.
Chehreh and Orrin also identified the increased focus on security by design as a key driver of enterprise IT transformation.