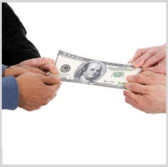 Jeffrey Rathke, a senior fellow and deputy director at the Center for Strategic and International Studies, has said Italy is on track to meet its commitment to NATO guidelines that call on member governments to spend 2 percent of their gross domestic product on defense, the Washington Business Journal reported Friday.
James Bach writes Rathke, who is part of CSIS' Europe program, added that Italy's projected adherence to the two-percent commitment could boost the country's defense spending by $19 billion.
Rathke noted Italy is one of 10 NATO members that met a 2014 pact to spend 20 percent of their defense budget on acquisition and research and development, Bach reported.
"I think it's pretty clear that they are not just plowing their defense budget increases to personnel costs or other things," Rathke told the publication.
Italy's current $22 billion defense budget is the fifth highest in the alliance and accounts for approximately 1.1 percent of the country's total GDP, the report said.
Italian Prime Minister Paolo Gentiloni said during his meeting with President Donald Trump on Thursday that Italy will work to meet its NATO defense spending commitment amid budget challenges.