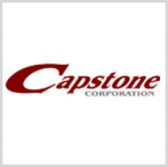 Capstone has received a task order to provide mobile training teams and formal course development services to regional or installation security and emergency management personnel at the Commander, Navy Installations Command headquarters.
Work covers curriculum management, courseware facilitation, white-cell exercises, professional instruction and staff administration support, Capstone said Monday.
The Naval Supply Systems Command Fleet Logistics Center Norfolk"™s Philadelphia office awarded the order through CNIC"™s Program Management Oversight Services indefinite-delivery/indefinite-quantity contract.
John McNally, senior vice president of Capstone's growth business, said the company will continue to support CNIC's security and emergency management training programs through the contract.
McNally added the selection will help the company to further develop courseware offerings.