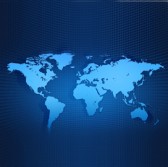 Visual Awareness Technologies and Consulting has received a subcontract from CACI International to provide a geospatial database and system engineers in support of the U.S. Special Operations Command.
VATC said Wednesday it secured a spot as first-tier subcontractor under CACI's Special Operations Forces Planning, Rehearsal and Execution Preparation contract worth up to $4.2 million annually.
The training platform provider will support SOCOM's geospatial intelligence collection, processing and dissemination under the contract.
VATC will also help CACI provide labor, equipment and materials for the program executive officer for special reconnaissance, surveillance and exploitation under SOFPREP.
The SOFPREP program works to deliver and maintain three-dimensional visualization databases and geospatial data for the simulated training of special operations forces.
Tampa, Florida-headquartered VATC offers distributed missions operations training platforms to military customers.