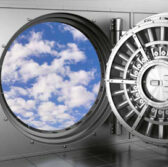 Box has received authorization from the Defense Information Systems Agency to host impact-level 4 data workloads for the Defense Department through the company"™s cloud platform.
The provisional authority-to-operate approval allows the use of Box's cloud offering for the management of controlled unclassified data at DoD, the company said Wednesday.
Box began an evaluation and authorization process to meet the Federal Risk and Authorization Management Program"™s high-baseline requirements to handle non-classified, sensitive information in support of federal civilian agencies.
The company also launched a new service designed for use with Amazon Web Services"™ GovCloud platform.
Box KeySafe for Government works to help government agencies manage encryption keys for content and comply with regulatory requirements for sensitive government data through the use of AWS Key Management Service in GovCloud.
District of Columbia"™s office of the chief technology officer also has chosen Box to host sensitive data in cloud environments in an effort to facilitate collaboration among the district's workforce and expedite service delivery to residents.