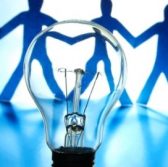 Boeing has unveiled a new venture capital arm that will work to invest in new aerospace technologies, manufacturing techniques and business models in efforts to facilitate innovation, expansion and disruptive market opportunities.
The company said Wednesday Steve Nordlund, vice president of strategy for the defense, space and security business, will take the role of VP at Boeing HorizonX.
"Boeing HorizonX is tasked with ensuring we are fully engaged with opportunities from early-stage companies, market trends and emerging technologies while also fostering more rapid and effective internal innovation," said Dennis Muilenburg, Boeing chairman, president and CEO.
Greg Smith, chief financial officer and executive VP for corporate development and strategy at Boeing, said the innovation cell will seek to build on the company's technology and aerospace programs and collaborate with external business and research organizations to drive growth.
HorizonX will operate as part of Smith's team and work in alignment with Boeing's engineering, test and technology group under Chief Technology Officer Greg Hyslop.
The ventures arm will focus on targeted investments in startups, unique opportunities for Boeing's aerospace technology and disruptive innovations and business strategies, the company said.
Boeing added HorizonX has already made its first investments in Upskill, an enterprise software provider for augmented reality wearable technologies, and alternative propulsion aircraft company Zunum Aero.