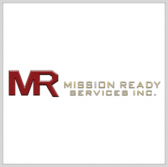 A Mission Ready Services subsidiary has received a contract from the U.S. Army Natick Soldier Research Development and Engineering Center to develop a safety vest for sailors working aboard submarines and surface ships.
Protect the Force will use a government-approved design to produce the initial prototype of an Electrician"™s Impact Safety Vest for field assessment and deliver 75 final EISV prototypes to the service branch, Mission Ready said Tuesday.
PTF will manufacture the prototypes at its Jacksboro, Tennessee-based facility and will receive $28,500 in funds from NSRDEC to support prototype development and move the EISV product to the commercialization phase.
"This project is a key development for the Company as it further expands our portfolio and scope of expertise into the industrial safety domain," said Jeff Schwartz, CEO of Mission Ready.
PTF has developed a combat shirt for the Army and a ballistic base layer for the U.S. Marine Corps through its product development team in Boston.