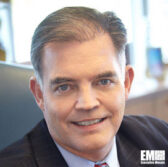 Vectrus has disclosed that the U.S. government has called off the solicitation for a security and base operations services recompete contract in support of U.S. Army facilities in Kuwait due to changes in mission requirements.
The company is the current contractor on the Kuwait Base Operations and Security Support Services contract that is set to expire on March 28, Vectrus said Tuesday.
"We recognize the government's concerns and look forward to a new solicitation," said Chuck Prow, Vectrus president and CEO and an inductee into Executive Mosaic"™s Wash100 for 2017.
The K-BOSSS contract represented 37 percent, or approximately $438 million, of Vectrus"™ fiscal 2016 revenue.
The announcement comes four months after the Colorado Springs-based government services contractor said that the Army will seek revised offers for the K-BOSSS 2.0 recompete contract.