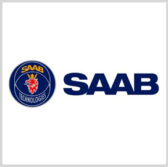 Saab has secured a potential $26.1 million contract to help the Swedish navy maintain underwater weapon systems.
The contract falls under the terms of a letter of intent signed between Saab and Sweden's defense materiel administration in June 2014 to support the Swedish armed forces' underwater capacity through 2024, the company said Tuesday.
Anne-Marie Vosu, head of underwater systems at Saab's Dynamics business, said the company will create strategies to ensure availability of operational weapon systems to the Swedish navy whenever the service branch needs.
The company noted it also holds experience in developing communications, propulsion systems and homing systems for use in shallow waters and the Baltic Sea environment.