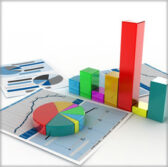 PwC's strategy and consulting team has suggested various strategies the group believes can help defense companies win contracts in emerging countries such as Saudi Arabia, India, South Korea and Japan.
PwC advisers Randy Starr and Anurag Garg wrote in a 2017 trend report they forecast that defense contractors will increasingly seek business with individual nations as military budgets in traditional defense markets continue to drop.
Starr and Anurag said companies need to show commitment to local military and industrial bases since international defense contracts require long-term engagements such as technology transfer, intellectual property licensing, co-production, local sourcing and local workforce training.
"Strong, localized relationships in developing markets could ultimately help defense contractors lower global supply chain costs, improve competitiveness, and play a role in determining where defense capabilities can spread," the report stated.
Defense contractors should examine a country's political and economic history and understand how a nation's past influences its decisions on new threats or conflicts, according to Starr and Anurag.
Both PwC advisers wrote that companies may also need to bring in officials from their home government to provide guidance to the company's counterparts in other countries.
They also suggested that contractors establish relationships with the certain government officials and "unofficial influencers" to gain knowledge on each country's procurement process.
Starr and Anurag added companies that seek new market opportunities should also develop relevant skills to maintain the quality of components and parts; identify which intellectual property to share; and boost cost competitiveness.