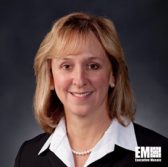 Parsons has received accreditation under the Defense Department"™s Advanced Geophysical Classification Accreditation Program.
The company said Tuesday it secured the DAGCAP certification after the American Association for Laboratory Accreditation assessed Parsons' geophysical classification and technical management platforms.
Carey Smith, Parsons federal group president and an inductee into Executive Mosaic"™s Wash100 for 2017, said the company is proud to be the first DoD contractor to receive the DAGCAP accreditation.
Advanced geophysical classification is a metal detection platform designed to reduce unnecessary excavation activities by distinguishing hazardous munitions from non-hazardous scrap metal pieces.
Parsons has adopted its geophysical classification technology systems in remedial programs and in various demonstration projects for DoD.
The company said it helped the U.S. Army save nearly $2 million through the use of geophysical classification tools at the former Camp Sebert in Alabama.