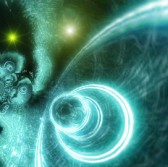 A team led by the Southwest Research Institute has received a $5 million contract to develop tools and methods for NASA to explore the solar system through the space agency's Solar System Exploration Research Virtual Institute.
The Project for Exploration Science Pathfinder Research for Enhancing Solar System Observations consortium will focus on pathfinding research, techniques and technologies to support missions on airless bodies such as asteroids and moons, SwRI said Monday.
Project ESPRESSO will also pursue operational safety; target and sample selection; in-situ resource utilization potential; and target characterization and analysis as guiding themes.
SwRI's primary team members include the Johns Hopkins University, SETI Institute, Lowell Observatory, University of Maryland, NASA's Johnson Space Center and the Planetary Science Institute.
The consortium is also supported by six partner institutions, two industry partners and international organizations.
SSERVI is a virtual institute that works to foster collaborations between competitively selected domestic teams, the exploration science community and multiple international partners to support human exploration across the solar system.