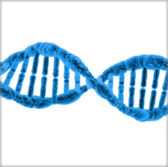 Microsoft has adopted a Department of Homeland Security-developed visualization platform to sequence mosquito DNA as part of efforts to mitigate disease.
DHS said Thursday the Krona software is designed to help users analyze big data such as millions of DNA sequences in a mosquito sample.
Microsoft uses Krona to analyze complex DNA in blood samples collected by mosquitoes that can serve as an early warning indicator of disease, DHS added.
DHS' National Biodefense Analysis and Countermeasures Center developed Krona to visualize metagenomic datasets comprised of millions or billions of DNA sequences that show what organisms are present in a sample.
The platform has been adopted as the primary visualization tool of bioinformatics pipelines developed by Harvard University, Imperial College of London, Erasmus Medical Center and the University of Queensland, among others.
Krona is available through open-source licenses and has been used in various applications, including at least 250 scientific papers.