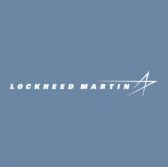 Lockheed Martin's space systems business has received a $47 million contract to perform engineering, development and sustainment support at the Air Force Space and Missile Systems Center.
The Defense Department said Friday the sole-source contract covers engineering and operations services to SMC's ground systems and space operations division.
Work will occur through Jan. 5, 2019, at Kirtland Air Force Base in New Mexico, and at Schriever Air Force Base in Colorado.
SMC is an Air Force Space Command unit that helps the service branch to develop, procure, field and sustain military space systems.