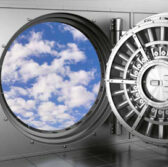 Jive Software has obtained "in-process" designation under the Federal Risk and Authorization Management Program for its cloud-based enterprise collaboration platform.
NASA sponsors Jive"™s efforts to complete and secure FedRAMP certification later this year for the collaboration tool, the company said Monday.
The company"™s collaboration platform will feature a key-based encryption, restricted production access, disaster recovery tools and a FedRAMP-certified cloud infrastructure hosted on the Amazon Web Services-built GovCloud platform.
Jive has begun the independent testing phase for its product offering in partnership with a third-party assessment organization.
The firm"™s collaboration tool complies with the Health Insurance Portability and Accountability Act and other standards and is used by the U.S. Army, NASA and other federal agencies.