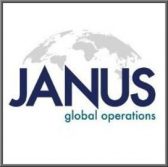 Janus Global Operations will collaborate with the Army Corps of Engineers on a project to manage hazardous waste and materials at a U.S. Army base located in South Korea.
The company said Thursday that it will deploy technical staff with knowledge on hazardous waste management to support Camp Humphreys' directorate of public works as well as help the installation meet environmental compliance requirements.
Camp Humphreys serves as the home of the Desiderio Army Airfield, which represents the service branch's most active airfield in the Pacific and the center of the Defense Department's largest construction and transformation project in the region.
Janus will also send personnel to help reduce the base's workload through assistance visits to hazardous waste accumulation points and hazardous material storage sites.