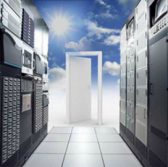 The state of Utah has awarded InfoReliance a 10-year master agreement to offer an infrastructure-as-a-service platform to state agencies and education institutions that are part of the NASPO ValuePoint cooperative procurement program.
InfoReliance said Tuesday it will sell 53Â IaaS offerings such as cloud services for initial setup, access, training and support under the agreement.
The company also plans to offer cloud migration, consulting and configuration services to NASPO ValuePoint participants.
John Sankovich, executive vice president of cloud services at InfoReliance, said the company aims to guide  customers throughout the cloud adoption process with IaaS.
Sankovich added InfoReliance's cloud offerings are designed to support customization to meet each client's requirements.
NASPO ValuePoint serves as the purchasing cooperative of the National Association of State Procurement Officials and covers all 50 U.S. states, the District of Columbia and the country's territories.