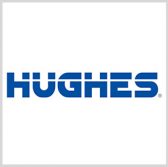 Hughes Network Systems has secured a spot on the General Services Administration"™s Information Technology Schedule 70 contract vehicle to offer its satellite-based internet service to federal, local and state government agencies.
The company said Thursday the HughesNet Gen5 service works to provide users with 25 megabits per second of download speeds and 3 Mbps of upload speeds as defined by the Federal Communications Commission.
Tony Bardo, assistant vice president of government solutions at Hughes, said HughesNet Gen5 is designed to provide high-speed internet service to remote offices and rural schools as well as back-up support to terrestrial networks.
"This ensures greater network resiliency when disasters strike and more responsive emergency services," Bardo added.