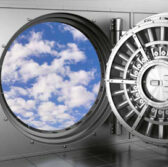 Amazon Web Services has received provisional authority-to-operate from the Federal Risk and Authorization Management Program"™s joint authorization board for nine services designed for use in the AWS GovCloud (US) Region platform.
The board issued the P-ATO approvals after it evaluated AWS"™ cloud service offerings against FedRAMP"™s high-impact level security requirements, AWS said Wednesday.
AWS said AWS CloudFormation is one of the services designed to help systems administrators and developers build, maintain and update a set of AWS resources through automation of configuration processes, while Amazon Redshift works to facilitate data analysis through the use of business intelligence tools.
Other services that secured P-ATO certifications include:
Amazon DynamoDB
Amazon EMR
Amazon Glacier
Amazon Simple Notification Service
Amazon Simple Queue Service
Amazon Simple Workflow Service
AWS Key Management Service
AWS GovCloud (US) is a platform designed to help agencies host regulated workloads and other sensitive data in cloud environments in compliance with FedRAMP, International Traffic in Arms Regulations and other government requirements.