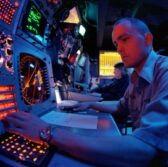 The U.S. Army has published a request for information on potential sources of cyber electronic warfare technology.
The service branch said Friday in a FedBizOpps notice it wants input from the private sector on cyber techniques against traditional and non-traditional electromagnetic communications and computer networks.
The Army is interested in methods to conduct reverse engineering and vulnerability analysis against systems; destroy or neutralize threat information systems, networks and components; perform surgical radio frequency jamming; and operate against systems or networks to manipulate data or carry out denial of service.
The branch noted its cyber team will review white paper submissions to learn more about EW technology.
Responses to the RFI are due March 31.