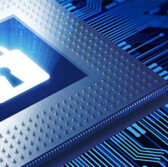 The U.S. Navy has awarded four companies separate five-year contracts that cover cyberspace science, research, engineering and technology integration support services.
Avanti Technologies, Millennium, Sentar and Vector Planning and Services can vie for task orders to perform technology assessment and development; rapid software development and prototyping; training; security engineering; and cybersecurity risk management services, the Defense Department said Wednesday.
Avanti won a potential $38.5 million contract with a base value of $22.9 million while Millennium secured a potential $28.5 million contract with a $16.9 million base amount.
Sentar received a potential $30.7 million contract with an $18.1 million base value while Vector landed a $30.4 million contract with a $17.9 million base price.
Each contract has a three-year base period that will run through March 7, 2020, and one two-year option.
Work will occur in San Diego, California and other locations across the U.S. and abroad.
The Space and Naval Warfare Systems Center Pacific received fourteen offers for the indefinite-delivery/indefinite-quantity contracts through a competitive procurement.
SPAWAR Systems Center Pacific will finance individual task orders using the Navy's research, development, test and evaluation; operations and maintenance; and other procurement funds.