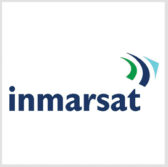 Inmarsat has secured grant funds from the U.K.'s space agency to develop satellite application programs that will help to address disaster relief, healthcare and sustainable fishing challenges in three emerging markets.
The company said Wednesday that it applied lessons learned from UKSA International Partnership Space Program projects to identify opportunities for potential use of satellites to help communities in need.
As part of the company's efforts to address social concerns, Inmarsat will introduce the BGAN service in Nigeria to support electronic health system requirements and extend the reach of medical services across the country.
Inmarsat aims to foster welfare and economic development in Nigeria with the use of video-based health worker training, disease surveillance, health system management and governance through BGAN.
The company also partnered with Indonesia's ministry of marine and fisheries to implement a program that will introduce vessel monitoring systems designed for sustainable fishing and police conservation areas.
"Inmarsat is committed to understanding the requirements of our international partner countries to ensure that important benefits can be seen on the ground, in their time of need," said James Cemmell, director of strategic impact partnerships at Inmarsat's enterprise business.
The company will also lead a humanitarian program to support disaster relief in the Philippines and deploy Global Xpress terminals to help the Philippine government restore communications and coordinate relief efforts after a calamity.
Pat McDougal, senior advisor at Inmarsat, will chair a newly formed advisory board that will coordinate the satellite application programs.
The advisory board is composed of senior executives and strategy advisers from various international development organizations, social impact funds and the Satellite Applications Catapult.